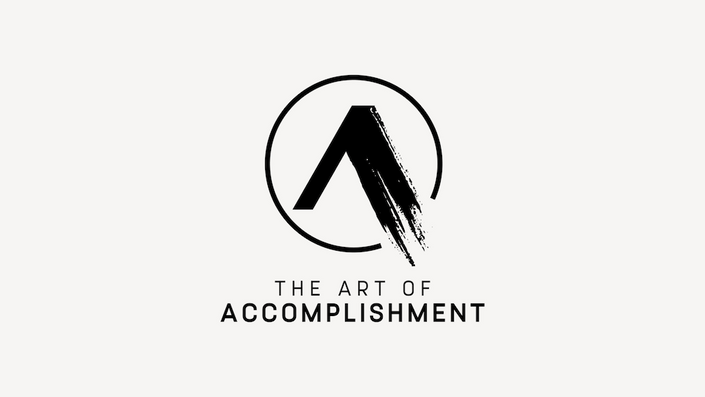 The Art of Accomplishment Application
Join one of the world's top coaches and a group of inspiring leaders for a unique, transformational coaching experience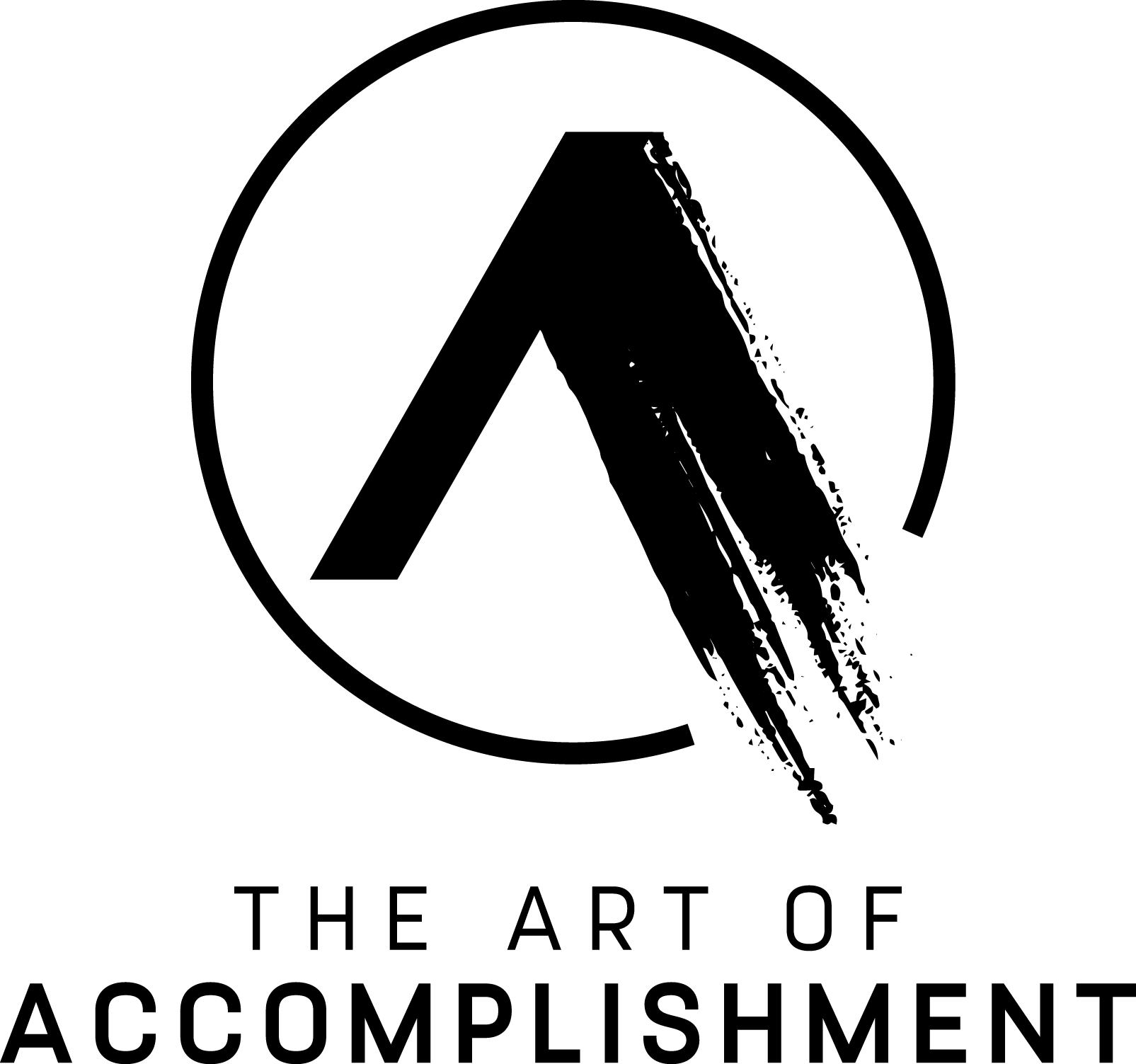 Introducing a new group coaching program for transformational leaders – The Art of Accomplishment.
The premise of this program is simple: it is our heart's capacity that determines our success and happiness in life.
Emotional intelligence is the bottleneck to the change we want to see in ourselves and the world. Tapping into our heart's potential opens up the possibility of fulfilling our greatest ambitions without sacrificing our sense of joy and authenticity.
This program will be led by Joe Hudson, one of the top executive coaches and teachers in the world, in partnership with Forte Academy. We are combining Joe's work in personal transformation with our expertise in online learning to deliver a completely new kind of group coaching experience.
Enter your email address below to
receive updates on The Art of Accomplishment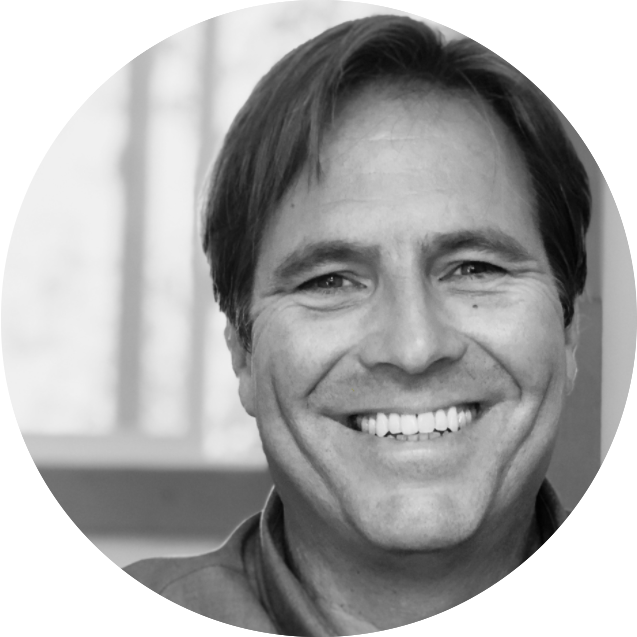 What is the "Art of Accomplishment"?
"The Art of Accomplishment is a program that invites you into a world beyond checklists and getting things done. A world where being effective is a matter of ease and having outstanding impact is a symptom of your joy.
We are taught early on that if we accomplish enough stuff we will have the life of our dreams, only to find it is a life that fails to make us happy and fulfill our hopes. In this program you will discover that how you get things done is what makes your life far more fulfilling.
Not only because you will enjoy the process of an authentic life but because enjoyment and self-awareness are critical tools in making what you accomplish more meaningful and effortless."
- Joe Hudson

My Story

My name is Tiago Forte, and I am the Founder of Forte Academy, an online school for modern professional development.
Two years ago, I walked into a weekend workshop called Tide Turners, facilitated by Joe and his wife Tara.
I was looking for answers.

I wanted to know why despite the success I had, I still felt so dissatisfied. I wanted to know why I always felt on edge and on guard for no apparent reason. I wanted to know why I felt numb and bored anytime I wasn't immersed in the adrenaline of working.
I had so many questions, but most of all, I was exhausted with the endless task of proving that I was good enough, capable enough, and hard-working enough to deserve success. Beneath it all, I wanted to know if there was another way.
My experience at Tide Turners inspired me with a new vision for how business could be used to fuel spiritual awakening.
I attended the followup week-long course, called Ground Breakers, the next year. The personal breakthroughs I experienced in that week have been nothing short of transformational, with benefits across my work and my life. I've seen dramatic growth in my business, reached new creative depths, had more intimacy in my relationships with my family and friends, and developed a deeper warmth and love toward myself even when I fall short of my ambitions.
Since that experience I've found it far easier to be more direct with people, to be vulnerable even with those I work with, and to laugh when life inevitably messes up my plans. I feel a newfound sense of self-love and self-acceptance that frees me to strive for my dreams without beating myself up. I feel a newfound sense of purpose in my work centered on a love for my customers, for my team, and for the planet.
Since then, I've had a burning desire to bring this work and these profound benefits to a wider audience online.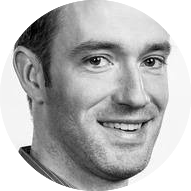 "Taking Joe's courses has had a tremendous positive impact on my life. My personal relationships are more fulfilling, my business is growing, and most importantly, I have the tools I need to be a great dad. Seeing these changes happen while taking Joe's courses feels magical. The material that Joe presents is well organized and engaging, but it's the exercises where you really internalize what you're learning.
During one class I realized that my fear of conflict was preventing me from holding my team at work accountable. I learned a new approach to accountability, and far from creating new conflict, the team loves it. I have a new set of tools with which to approach conflict as well, should it arise. These tools have the powerful ability to turn what might otherwise be a tense conversation into a productive discussion where both sides feel understood.
Coming in to Joe's courses a new father, I had a lot of doubts about whether I had what it takes to be a good dad. Thanks to the courses I have a much better understanding of how my mind and emotions are affected by my own childhood, and how to guide the healthy emotional development of my children.
After taking Joe's classes, it seems crazy to me that this type of teaching isn't more widespread. If it were, the world would be a more peaceful, happier place."
- James Patten, Founder & Director of Patten Studio, TED Fellow
You Can Have It All
One of the greatest realizations I've had is that I've long been limited by a deeply rooted belief: that I can have spiritual growth OR business success, but not both. That at all times, I had to choose between the two, which always had me second-guessing myself and feeling guilty about my choices.
Joe's work speaks to me because it points to an amazing possibility: that we can have both peace of mind and worldly success. That we can advance our careers, reach our goals, and grow our businesses through the very same process by which we come to understand ourselves better.
I've come to understand that these two pursuits are not just compatible; they feed each other. The journey of self-realization can be the driving force in living an effective, successful life.
There are very few people who understand how to bridge the spiritual and the practical in this way. And even fewer who have dedicated their lives to teaching others how to do it in a way that is authentic to them. Which is why I was tremendously excited to discover Joe and his work.
Joe has one foot firmly in the world of business.

Prior to coaching and teaching, he worked as a venture capitalist, philanthropist, consultant, and international banker. His focus has been investing in and advising early-stage companies applying technology to personal development and climate sustainability.
But his other foot is firmly planted in the world of personal growth.
Joe has spent more than 25 years studying and practicing dozens of spiritual traditions and psychological frameworks, and incorporating them into his own work. He has sought to bridge East and West, mind and body, science and spirituality into a uniquely practical approach to personal development.
He has led workshops and courses with more than 1,000 participants. In his coaching practice, Joe works with high-profile executives and their teams at some of the world's most respected companies and organizations, including Apple, Alphabet, SpaceX, HP, Automatic, and Hand in Hand Parenting among many others.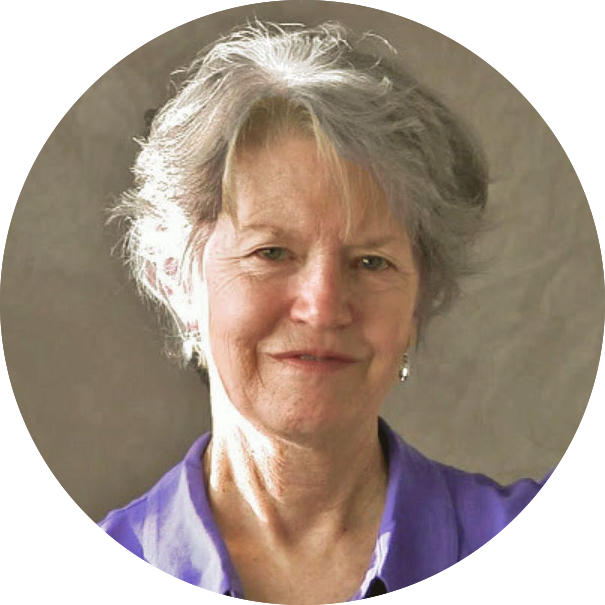 "Joe Hudson is a visionary who is rooted in the practical realities of a world that sorely needs courage and vision. He's also a mover and shaker. Joe knows how to get in and support the best in each of us. In a group, he solicits wisdom from each person. Be ready for him to stand up to pretense, too, while both honoring and releasing the person momentarily snared there. You'll be challenged, you'll learn deeply, you'll come away having authentically connected with yourself, your higher purpose, and with others whose caring has touched you. And you'll come away loved."
- Patty Wipfler, Founder & Program Director, Hand in Hand Parenting
How This Is Different
Personal development has entered mainstream culture in a powerful way. Meditation and yoga are everywhere. Life coaches have become commonplace. No one bats an eye when you mention a weekend workshop or silent retreat you attended. It's now generally recognized that "working on yourself" is an essential part of living a happy, successful life.
But it's also full of pitfalls. There is no one to help you integrate new practices once the weekend is over. To guide you in deciding which practices will be most helpful, and to help bridge the gaps between them. There is no community that exists apart from any one practice, where you can learn from each others' experiences.
From the beginning of my work with Joe, his approach to personal development has been like nothing else I've encountered.
He treats personal development as a practical field that anyone can study and make real progress in. As both scientific and full of wonder. As both work and play.
I believe that the methodology he has created is part of a new generation of personal growth programs. It is far more modern, sensitive to people's needs, science-based, and transparent than the self-help industry that came before it.
It focuses on having people do personal experiments and learning for themselves, instead of telling them "the answer." It draws on people's own inner wisdom that comes out of their own life experience, instead of a one-size-fits-all approach. It is a rare example of inner work that is also aimed at making a positive difference in the external world.
The Art of Accomplishment is part of a new generation of personal development programs that are holistic, safe, customized, and research-backed. We are creating a new kind of self-development work that occurs at cognitive, emotional, and somatic levels, while also producing concrete results quickly.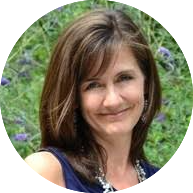 "Joe Hudson is an innovator and a sage. He has reimagined business as a deeply spiritual journey focused on personal accountability, transparency, and heart-centered leadership. It's a formidable combination that cultivates clarity and alignment within the organization and leads to remarkable growth!"
- Lara Bakosh, Co-Founder, Inner Explorer
Who We Are Looking For
We are seeking a group of leaders dedicated to fulfilling their full potential. Not only their inner potential, but their potential to make a difference in the world in this time of unprecedented crisis.
What do we mean by "leaders"? This group includes people who are or want to be leaders in their companies, startups, organizations, careers, or simply in their own families and their own lives. Whether or not it is accompanied by an official title, transformational leadership is a role you take on for yourself. It describes someone who is empowered, resourceful, and guided by a particular vision of the future. If that describes you, then we invite you to apply.
We are looking for people who want to work with a world-class coach and teacher, alongside inspiring peers, on releasing themselves from the fundamental limitations in their lives. Who want to experience the power of opening up their emotional range and cultivating a healthy relationship with each and every part of themselves. It is this courage and curiosity that we believe distinguishes great leaders, and it is those leaders that this experience is designed for.
I've been working with Joe over the past two years to translate the work that I've had the privilege of experiencing into an online format.
The cohort-based learning experience we've pioneered will allow us to come together from around the world in the midst of the global COVID-19 pandemic and lockdown. It will allow us to access Joe's expertise at a fraction of what it would normally cost, without sacrificing the quality of the experience. In fact, I believe that we have the opportunity to connect and communicate in radically innovative ways by leveraging the power of technology.
This program is only available to our existing network, is by application only, and will not be advertised publicly. Every one of the 48 participants in the group will be carefully selected to ensure psychological safety. We will look for people displaying potential for leadership, an ability to bring their full self to the group, and a commitment to being transparent about their inner world.
Together we will create an environment of safety and vulnerability, with a tightly knit group that can support each other through the growth that we seek.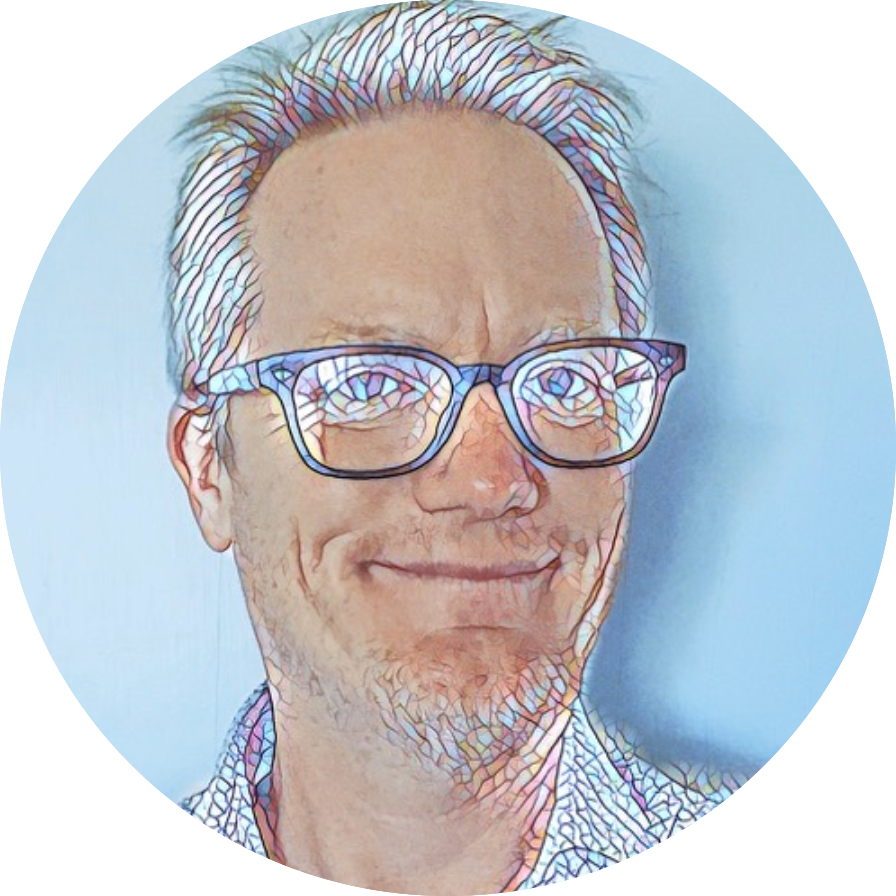 "When I decided to do Joe's work two years ago, I asked my business partner, Kenny, to join me. We were looking to become more authentic and confident leaders. And we both liked doing various personal growth "challenges." In all honesty, that's as much thought as I gave it. It was a very ignorant and naive proposition on my part. And one of the best decisions I've ever made.
Yes, going through this experience has dramatically changed our business and personal lives for the better. (Spoiler alert: work and personal aren't separate.) You'll hear that from almost anyone that's done the work.
But by having Kenny go through this experience with me, we are able to practice our learnings together in real business situations, in real time. And because of that, we've seen the benefits grow exponentially.
We don't feel alone with the voices in our head. We stay curious in conversations, rather than pushing personal agendas. We negotiate with ourselves, each other and our clients better. We manage teams better. We attract better talent. We invite hard discussions, and solve them fast.
We are more connected to each other, our clients, our employees, and our mission than I ever thought possible.
It's hard to imagine that transformation happening so deep and fast, had I not experienced the work with Kenny. There weren't any other business partners in our program. And that's unfortunate, because there are so many others who would experience how special of a gift it is. The world needs it, especially now."
- Craig Magan, Chief Creative Officer, Funworks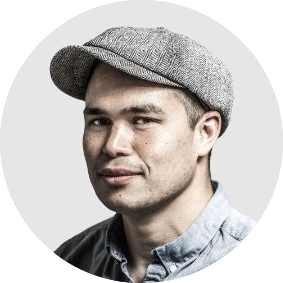 "One of the things that attracted me to Joe's work was how it gave me a framework to practice in my everyday life. That started by going through the experience with my business partner. Joe created a safe container for us to practice the techniques so that once we were back in the office environment, we felt safer using the tools with each other there. We then were able to lean on each other to iterate on ways to use the tools with clients and other employees. Over time, the tools became new habits that have enriched all my relationships.
If for any reason you are unsure if you want to do this course with someone close to you, then you're not alone. It is scary to take that leap. But know it is a great way to turn these tools into habits in your everyday life."
- Kenny White, Co-Founder and Chief Creativity Architect, Funworks

Your Instructor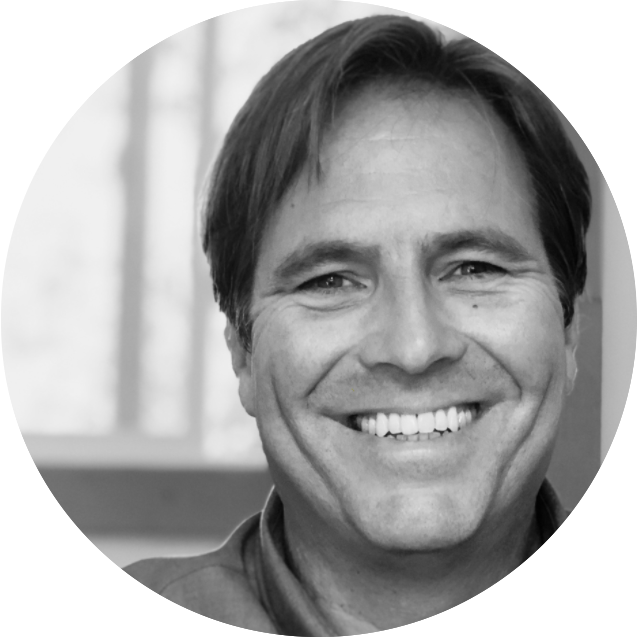 Joe brings 25+ years of corporate and personal development experience to his work. His purpose is to facilitate greater love, freedom, and effectiveness in individuals and groups. He activates leaders and teams to show up in their full power and creativity.

Through immersive workshops and culture-shifting tools, Joe creates the conditions for an organization and its people to thrive.
Joe has committed himself to a life of self-exploration and inner reflection across multiple platforms: neurological, psychological, and spiritual.

For the past fifteen years, Joe has also been deeply involved in philanthropy. His projects include improving education in inner cities and the restoration of several riparian habitats in the Southwest United States.

A wife and two daughters are the center of Joe's life. He also spends time traveling around the world learning tools that help him enable others to be deeply authentic.

This course is closed for enrollment.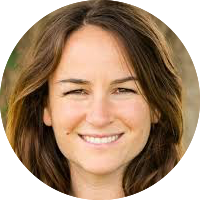 "Joe has helped me unlock and transform beliefs and patterns that I have been carrying around for most of my life. I can honestly say I had a breakthrough or multiple during every session I had with him. He is brilliant."
- Lara Tabatznik, Founder, 42 Acres
Frequently Asked Questions
When does the program start and finish?
We will be announcing the upcoming dates for The Art of Accomplishment in coming months. Please sign up using the form above to be notified when it opens.
What will I learn in The Art of Accomplishment?
You will learn a new way of achieving your goals while staying in connection with your inherent goodness. This newfound awareness will make you far more effective by increasing your enjoyment of the work you do.
Will this program be offered again in the future?
This is currently a one-time program and we can't promise that we will offer it again.
What if I can't attend the large weekly group meeting on Fridays 9-10.30am PT?
Each large weekly group meeting on Fridays 9-10.30am PT will be recorded and shared shortly after the session has ended. If you live in a timezone where it isn't workable for you to join, you can watch the recording and submit questions for Joe to address in the next live session. If you live in a timezone where it is possible for you to join, you are required to join all calls. Unless you are on the call, you will not be able to ask Joe questions. Exceptions are granted on a case-by-case basis for emergencies or other exceptional circumstances. For those who live in a timezone where it isn't workable for you to join the large weekly group meeting, two other key components of the program are the small group and one-to-one meetings. The times of these sessions will be scheduled for times that works for you, enabling those in Asia timezones to participate live in this part of the program.
Are there any prerequisites for this program?
There are no formal prerequisites. But you will get the most out of this experience if you are committed to doing the work, willing to be transparent and vulnerable, responsible for your own learning and enjoyment, and clear on the aspects of life you want to work on.
I'm not an executive – is this program right for me?
This program isn't necessarily designed for executives. It is designed for leaders. That includes people who are or want to be leaders in their companies, startups, organizations, careers, or simply leaders in their own families and their own lives. Leadership is not a title that's given – it is a role that you take on for yourself. It is a way of living that is empowered, resourceful, and guided by a particular vision of the future. If that describes you, then this program is for you.
Is this only for people looking for results in their career or business, or can it be used for personal challenges as well?
Our perspective is that personal and professional problems arise from the same fundamental source. Our psyche doesn't know the difference between them, and we are the same person encountering any challenge we face, regardless of how it's classified. By working on the root causes of your limiting beliefs, you'll see benefits in both personal and professional arenas.
How much time will this take?
The program includes 3 calls (totaling 4 hours) each week for 8 weeks, for a total of 32 hours. In addition, each week you'll be asked to spend at least another 3 hours to listen to pre-recorded lessons and perform solo experiments. Expect a total time commitment of approximately 7 hours per week, or 56 hours over 8 weeks. While these are the minimal time commitments, programs like this one aren't measured in time. They are measured in commitment, vulnerability, and courage. If you enter this experience with an open heart and a willingness to set aside a mindset of scarcity, you'll find that it will save you far more time than it takes.
What are "experiments"?
The ultimate source of authority in this program is you and your experience. Joe will provide helpful tools, but it is up to you to take them out into the real world and experiment with them in your life. We take a hands-on approach to personal growth, like a laboratory for self-understanding. These experiments could include meditations, journaling or reflection exercises, certain conversations to have with people in your life, self-care rituals, new questions to apply to challenges you are facing, or others.
Does Joe have all the answers?
No of course not! If you're looking for someone with all the answers, you are setting yourself up to be taken advantage of at some point. You are the only person who has the answers.
What happens in the live sessions?
The live Zoom calls scheduled each week are our chance to come together as a group. Joe will introduce a new lens or distinction each week, answer questions, and provide guidance on how to experiment with it. The small group meetings will be self-managed and give you a chance to share what's coming up for you.
What if I can't afford it?
This is an advanced, intensive professional development program designed for people working on ambitious challenges. The pricing reflects both the quality of the training and coaching and the commitment level required of every person participating. We are limiting the group to only 48 participants in order to ensure everyone gets the attention they need. The pricing also reflects the kind of tools we will be teaching – the tools of high-impact, transformational leadership. We believe that for this kind of leader, the pricing is very reasonable and well worth the investment. We are seeking people willing and able to invest their money where it can make the biggest possible difference.
How much personal access do I get to Joe?
This is a group coaching program, not a 1-on-1 coaching engagement. We can't promise any particular amount of time with Joe, or any particular kind of interaction. Each week you will have a chance to ask questions, but at all times we will prioritize what is best for the group as a whole.
Where does this material come from?
The Art of Accomplishment incorporates ideas, techniques, and tools from many different sources. These include religious and spiritual traditions from around the world, science-based psychological and physiological frameworks, healing practices, and business tools that Joe has learned over 25 years of personal experimentation and coaching. Joe will introduce whichever ones make sense for each week's lesson, with a preference for tools that operate on more than one level.
Can I get reimbursement from my employer?
Yes. We have a pre-written template in 'The Investment and Application Process' section which you can use to explain the value of the program to your manager or company and request reimbursement. Many organizations provide professional development stipends to their employees.
Is there a payment plan?
Yes, the payment plan is 3 monthly installments of $1966.
Is there a money-back guarantee?
No, we do not offer a refund period or money-back guarantee for this program, for three reasons: 1) The cohesion of the group and the relationships between its members are an essential element of the experience, and we don't want people coming and going, 2) You'll be challenged to go beyond your comfort zone, which requires a firm commitment to stay in it to the end, 3) Your results are proportional to what you have at stake, and money is one way of putting something at stake.
How can an online program deliver the same value as Joe's in-person workshops?
A symphony cannot deliver the same thing as a painting. An animated film cannot deliver the same thing as a live action film. Yet all of them can touch us, help us feel seen, and have us transcend ourselves. The one difference in the online class is it requires more from the student. If you do an in-person workshop you only have to show up once. In the online format you will have to keep showing up week after week. And in that challenge is also a natural reward that can only be gotten from that level of commitment. The impact of the work Joe is delivering could be gotten from a book or an immersive week-long experience. We choose an online experience because we can deliver more than just words and we can work with you over time. In an online experience we can give you a chance to do exercises with others, do live experiments, and learn from each other. A community of practice is critical to fueling your evolution. An online format also helps you bring this work into your life on a weekly basis so you can change some habits. In-person retreats always have the potential of being forgotten when life returns to its routines. The online format also allows us to simplify or avoid a range of practical challenges, from the demands of the COVID-19 lockdown, to the expense and time of flights and hotels, to the difficulty of gathering such a diverse group of people in one place and giving them group exposure to Joe in an efficient way. The bottom line, however, is that this is a distinct experience from in-person workshops. Which is why we've designed it from the bottom up to take advantage of the unique capabilities of online platforms.
What is the program content?
We limit the amount of information about the content of the program to the outline and the previously shared podcast. We do this for two main reasons: The first is that when learning beyond the intellect, the experience of learning is important. And if we reveal too much about that experience in advance we will reduce its ability to impact you. Think about it like seeing a movie after reading all the spoilers. The second reason is that making a decision about this course by gathering endless information is the mind trying to figure out the domain of the heart. It'll never work. And if you come to the course from that place it will be bad for you and others in the program. There is a knowing that is beyond the intellect. It is not confused by money, time and defense. You will know it because you won't make a decision. The decision will come to you. You will find yourself doing what feels right. And when you come to the program from that place you will get the most out of the experience.
Can I ask another question?
Yes, please do! If there's anything I haven't covered here, please don't hesitate to email us at
[email protected]
We know this is a considerable investment of time and money, and we want to give you everything you need to make your choice.
This course is closed for enrollment.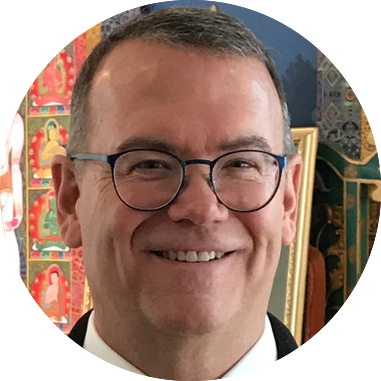 "Holding genuine heart space, balanced with his keen intellect and business expertise, Joe is a masterful coach, mentor, and teacher. You will not be disappointed and will take away important personal insights to apply to the rest of your life."
- Cameron Dubes, Senior Consultant, CCS Fundraising