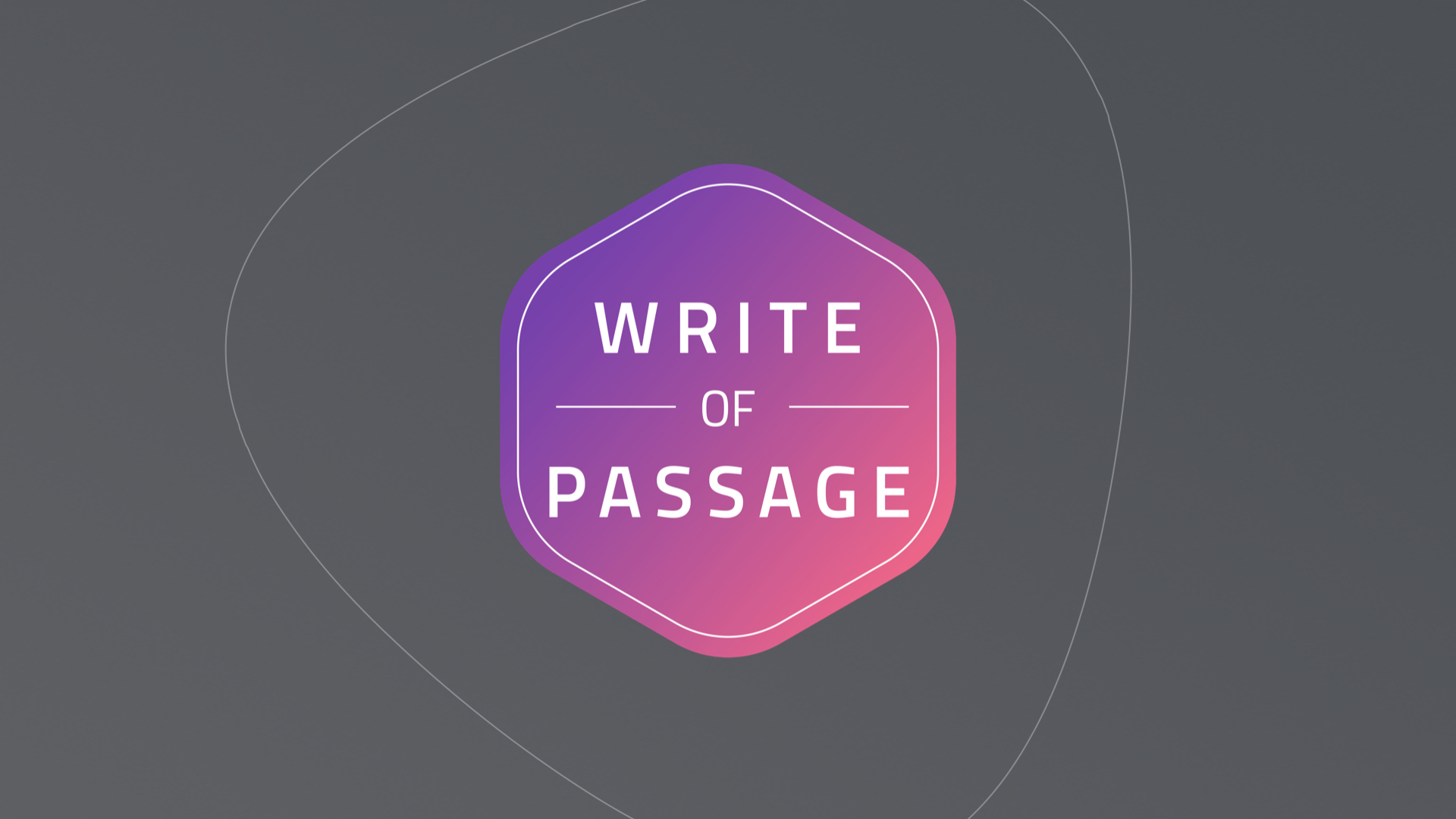 Visit www.writeofpassage.school for more
information.
Write of Passage Course Curriculum
Module 1: The Age of Leverage


What to expect: introduction to the course modules, deliverables, templates, and live cohort schedule
The Promise of the Course: "You will learn a step-by-step method for publishing quality content and distributing your ideas to your professional network, leading to unexpected opportunities and increased serendipity in your work and life."
Understanding why we live in The Age of Leverage, and why writing and publishing on the internet is now the best way to accelerate your career
How the internet has changed the nature of professional relationships, enabling long-lasting, personal connections with like-minded people
The problems with traditional writing education in an attention-starved environment, and how we are going to unlearn it
Module 2: Make Your Serendipity Vehicle


What should you write about? Finding a niche, narrow, and expanding topic
How to use writing on the internet to develop an intuition about what's unique or undervalued in your niche
How to demolish writer's block by developing an easy, everyday note-taking system
What the Feynman Method can teach you about cultivating ideas from your everyday experience
A new perspective on blogs as a filtering mechanism for people, ideas and opportunities
Module 3: Create Your Online Home


Building a website that establishes credibility and authority in your industry, without taking too much time
Attract loyal readers with easy-to-implement strategies in design, messaging, and calls-to-action
Set up your website with pre-made templates and easy-to-follow walkthroughs
Owning your name and brand in search engines and social media
Module 4: Set Up Your Distribution System


Understanding the underrated power of email in an era of social media platforms
The missing link of blogging: actively distributing your ideas to people that matter, instead of hitting publish and waiting for them to arrive
A simple three-step template for writing effective email newsletters in just 30 minutes per week
Step-by-step walkthrough of how to set up your own email newsletter
Develop a personalized strategy for publishing on social media, while balancing risks and rewards
Module 5: Learn to Write Clearly and Persuasively


7 Rules for Modern Writing: actionable techniques to deliver an effective message that inspires people to take action
How to use real-life conversations to notice and test interesting ideas
How to develop the writing habit and keep yourself on track with a writing plan
Establishing a simple and repeatable creative process for cultivating ideas, outlining articles, editing your drafts, and publishing them to the right audiences
Building writing momentum with the 50-5-1 Challenge
Module 6: Connect with Anyone


Learn a more efficient and effective alternative to "networking" events
How to track the critical signals and metrics that matter for online writers
A collection of proven templates for cold email outreach
The power of "personal updates" for keeping in touch with friends and colleagues
How treating your followers like peers, friends, and collaborators can improve your work
Module 7: Build Your Personal Monopoly


How to permanently shift from seeking "outbound" opportunities to selecting from "inbound" ones
Why you should focus your attention on specific and growing markets and industries
How to stand out from competition on the internet without working harder or longer
The Naked Brands model: how people are becoming brands, and brands are becoming more like people (and what that means for you)
Establishing authority and building a credible reputation with your personal monopoly
Your Instructor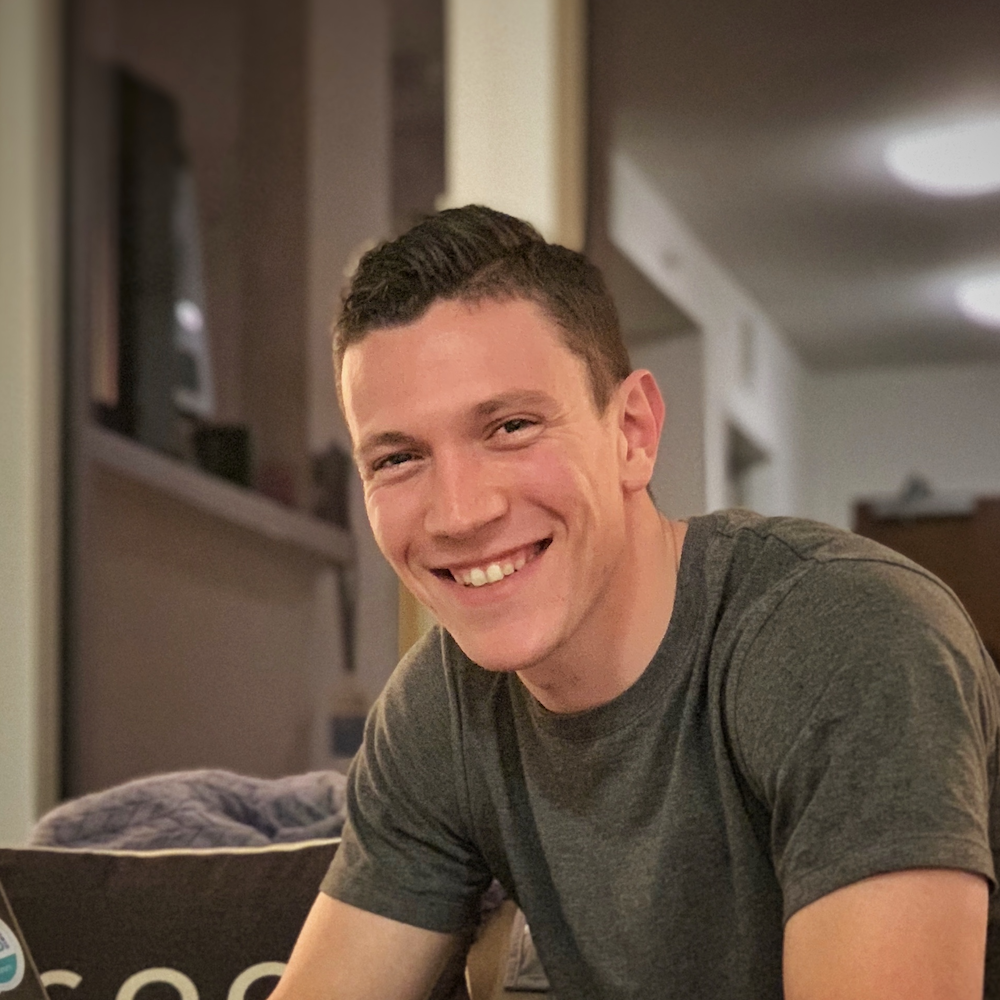 David Perell is a writer, speaker, entrepreneur, and host of the North Star podcast.
His work is focused on the potential of the Internet to accelerate learning and professional growth. As the teacher of Write of Passage, he helps people learn to write, build an audience, and attract like-minded people in their area of expertise.

David has developed a process for growing audiences and building authority, both from his work with corporate clients and interviews with leading thinkers, such as astrophysicist Neil deGrasse Tyson, economist Tyler Cowen, and author Seth Godin.
Frequently Asked Questions
What is this course about?
This course will help you accelerate your career by writing online. It will give you the tools to create and distribute your ideas to the people in your network. By the end of the course, you will have a proven system for writing, a website where anybody can find you, a blog to host your ideas, and a personal email newsletter to distribute them. By writing a collection of articles, you'll learn the habit of publishing, the benefits of which compound over time. Armed with those assets, you'll learn how to use the Internet to connect with almost anybody in the world. By transforming from a passive consumer to an active creator, you'll learn how to attract far more opportunities than you do today.
Why should I take this course now?
Now is the perfect time to start writing. The number of people consuming information online is rising much faster than the number of people creating. You are not too late. In the future, we will look back at this moment and marvel at all the people who took advantage of this massive trend by starting now. The tools to organize, publish and distribute knowledge have improved dramatically in just the past five years. You no longer need to be an expert to create your own website or start an email newsletter. But it still requires some strategy, accountability, and support to go through all the steps needed to set up these platforms and link them together. This course is like a virtual writing group that not only keeps you on track with your writing, but everything else you need to get it out into the world.
Are there any prerequisites for this course?
This course does not have any formal prerequisites. With that said, you will have the best results in the course if you're committed to developing your writing skills and sharing your knowledge. Above all, this course is about taking action. The lessons and the exercises provide a step-by-step roadmap to producing and distributing content. The more aligned you are with that goal, the better.
What happens on the group calls?
This course uses a "flipped classroom" model. In a traditional classroom, the teacher teaches you the material live, in the form of lectures. Then, you do the homework on your own. This course is the opposite. The lectures are pre-recorded videos you can watch on your own time and at your own pace. The group calls are a place to ask questions, work through writing exercises, get feedback from the instructor and coursemates, and dive into the deeper subtleties. On Wednesdays, we'll review new material and discuss the major themes of each module. Between Wednesday and the following Monday, you'll complete the majority of the course work and work on writing deliverables. The Monday calls are a check-in, where you'll be able to ask questions, speak with other course participants, collect feedback on your writing, and refine your work. Course recordings will be available within 24 hours after every session for those who can't attend live.
I'm not an entrepreneur, freelancer, or senior level in my career — is this course right for me?
Absolutely. The walls that once separated these categories are breaking down. Career paths are changing. Whether you plan to start your own business or not, writing on the Internet will give you magnificent leverage in your career. It will create serendipity, which makes it the most efficient way to network and attract opportunities. No matter where you plan to take your career, this course is for you.
I run my own business, am a senior executive, or am already creating content – is this course right for me?
Perfect! We created the Premium Edition of this course for people like you. It's the fastest way to learn and implement the ideas and techniques we've learned for publishing your writing online. Since your time is scarce, the live cohort format will help you reach your business goals faster, with personalized support and business-oriented tutorials.
How much access do I get to David?
I can't promise that I'll reply to every single message, but I will be active in the online forum. I'll answer questions, provide feedback, and share my private notes to address common pain points.
What kinds of industries or professions does this work for?
Right now, only a handful of industries have fully migrated online. As a general rule, the more an industry touches the Internet, the more public the writers from that industry tend to be. On one side of the spectrum, there are industries like venture capital where many of the top investors have built their reputations by creating content, and use it to attract a steady stream of investment opportunities. In the middle, there are industries like finance, where financial advisors attract clients through original content such as blogs and email newsletters. Then, there are industries that are late to the Internet, such as healthcare and real estate. People are starving for quality content in these industries. The frontier is wide open for pioneers to settle the land and build an audience with little competition. We're still in the early innings of the Internet migration. Across the board, there are tons of opportunities for people to share and distribute their ideas online.
What deliverables will I walk away with?
This course is all about taking action. It's about giving you the foundation to accelerate your career by writing online. By the end of the course you will have (1) a professional website, (2) a personal email list, (3) a place to store the emails you collect, and (4) a collection of published articles. You'll also have a repeatable process for generating ideas, turning them into published pieces of writing, and getting them in front of the people who can create opportunities for you.
How much time can I expect to spend on coursework each week?
At least 7-10 hours per week, for the 5 weeks of the course. This course is a sprint, and you'll be asked to write and publish more than you likely ever have before. The live sessions will be 90 minutes and take place two nights per week: on Monday and Wednesday. This course was created for committed individuals. The workload is intense, but you don't need to take time off work to participate. The program is designed to slot into your current life and schedule, and you'll need to block off time each week for deep writing, collaboration, and individual course work. Growing up, your best teachers always pushed you harder than you would have pushed yourself. That's what will happen here too. If that seems like a lot of time, consider this: most online courses don't give people results because they ask for too little from their students. Quick hacks and cheap tricks are ineffective. They don't stand the test of time. This course is the opposite. There are no secrets or shortcuts. Instead, the course offers a proven roadmap for publishing and distributing ideas. Discipline, consistency, and persistence is the name of the game.
Couldn't I find this material online for free?
The Internet is littered with excellent online content about writing, editing, and audience building. In fact, much of it is on my website for free. I encourage you to check it out. With that said, the majority of what you find online is superficial. It's written by content marketers who are paid for mass appeal and quantity, not quality. Many of them are paid by the word, which means they have an incentive to rant and ramble. They may give you the "right answer," but without the structure and the support to put that answer into practice, it's not worth very much. Rather than spending five years of your precious life searching for and reading those articles, you will find the best information distilled here into a coherent and actionable framework. In each lesson, I distill years of personal experience (my own and many others) into focused writing deliverables so you can implement what you learn. By the end of the course, you will have a proven system for cultivating ideas, publishing articles, and sharing them with the people who matter most to you.
What's included with tuition?
This course takes place online, so no travel is required. With your tuition, you'll have lifetime access to all the pre-recorded video lectures, recordings of the live cohort sessions, prompts and guidelines for the writing deliverables, and the private online forum where you'll interact with your coursemates.
What's your refund policy?
This investment is 100% risk-free. If you watch the video lessons, complete the deliverables, and still don't find the course valuable, we'll happily refund your full payment within 10 days of the start of the course.
Do I have to attend the live sessions?
We get it. Life is busy and things come up. That's why Write of Passage is designed to work with your schedule. We encourage you to attend the live calls. But if you can't that's not a problem. All the sessions are recorded, so you can access them on your own time. We have a Sunday feedback session at 1PM EST for people who can't make the Monday and Wednesday night calls. It's designed for people in Europe, Africa, and Asia, but is open to all students in the course.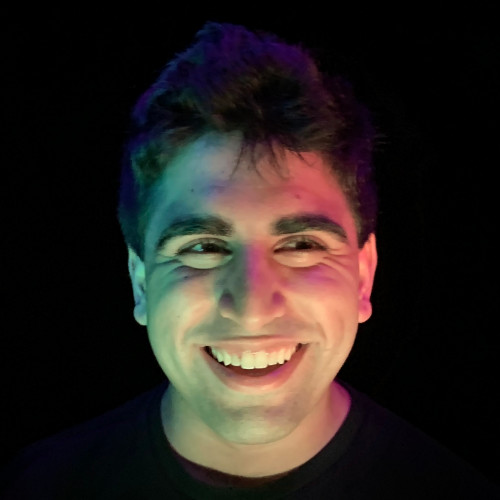 "I've been a big fan of David's writing, and his thinking behind how he writes, for a long time. When I found out there was a course that took the best of his learnings, I had to take it myself. Throughout the course, the videos and exercises keep you engaged and force you to improve your writing. I would highly recommend this course to anyone who works within sales, marketing, brand building, or just wants to learn how to become a better communicator."
- Nik Sharma, Head of Direct-to-Consumer, VaynerMedia
A Letter from David
In Write of Passage, you will develop a systematic process for cultivating ideas, distilling them into writing, and sharing them with the people who can make the biggest difference in your career.
By the time you finish the course, you will have published a series of insightful articles, built a professional website, launched an email newsletter, learned how to use these assets to connect with anyone on the planet, and developed a framework for uniquely framing your expertise and skills.
You'll transform from a passive consumer to an active creator, and escape the "Mediocre Majority" of people who endlessly consume without ever producing. The content you produce will become an asset that you own. It will work for you 24/7, and become a a magnet for like-minded people, interesting ideas, and career opportunities.
Writer's block will be a thing of the past. You'll know exactly how to work with and move past the fears and anxieties that keep so many people from sharing what they've written. The time it takes you to write something of quality will plummet, dramatically increasing the return-on-investment of your time. Instead of not having anything to say, you'll have too much to say.
It doesn't matter whether you are writing internally at your company, building an online business, or networking among industry peers – Write of Passage will give you the tools to reach, educate, and connect with your target audience. Writing effectively will be your competitive advantage.
In school we learned an outdated, ineffective method of writing. We were taught to follow an arbitrary set of requirements. Our teachers told us to pad our writing to reach a minimum length, and to use flowery vocabulary completely foreign to our everyday lives. We are going to help you unlearn all of that, and adopt a results-focused approach to writing.
In module 1, I'll introduce you to The Age of Leverage. The rules of the game have changed. The Internet now impacts every nook and cranny of the economy. I'll tell you what this means for you personally and show you how to turn it from a threat into an immense opportunity.
In module 2, I'll give you a new way of thinking about writing, as a "Serendipity Vehicle" that brings a wealth of opportunities into your life. I'll share my 7 Principles of Content Creation to help you build a consistent habit of collecting, distilling, and sharing your best ideas. Then, I'll address four common misconceptions that keep people spinning in circles, not knowing where to start.
In module 3, we'll talk about your website, which is your face and your reputation to the world. I'll give you a clear, step-by-step pathway for making a simple, yet effective professional website so anyone looking for your expertise can find you. Instead of managing technical roadblocks, and getting sucked into the endless spiral of designing and redesigning your website, we'll focus only on the essentials.

In module 4, you'll set up an email newsletter, a direct communication channel to your audience. You'll learn to spread ideas in an efficient and repeatable manner that doesn't take too much time. This distribution system will give you a way to test and improve your ideas even faster, by tapping into the wisdom of crowds.
In module 5, you'll work with your coursemates to develop a writing style that is both unique to you, and that also follows best practices I've learned from years of trial and error. The quality of your writing and your thinking will improve in tandem as you adopt a higher standard of rigor. You'll put these new skills to use immediately, by writing 5 articles on your blog, sending a "personal update" to colleagues and friends, and writing an in-depth "long-form" article to demonstrate your expertise.
In module 6, you'll put these assets to use. To reach out and connect with interesting people who you wouldn't meet otherwise. Instead of asking to "pick your brain" or "grabbing coffee or a drink" with no particular purpose in mind, you'll be able to send out your writing ahead of you to prove your credibility and provide context to your conversation. This powerful new take on networking will revolutionize your ability to connect with the people who can make the biggest impact on your career.
In module 7, you'll clarify your vision and create a "personal monopoly" – the unique intersection of your knowledge and skills that no one else can compete with. Instead of working ever harder and ever longer battling against fierce competitors, you'll carve out a niche where your ideas reign supreme. Because no one can ever replace you at the center of your network, you'll be able to share everything you learn without fear, knowing that whatever value is created will eventually flow back to you.
No longer will you feel like you're shouting into an empty room, with nobody listening. You'll learn to leverage the information you're already consuming and the thinking you're already doing to create tangible knowledge assets that last forever. As you receive more and more feedback about which of your ideas are most valuable, you'll refine your voice and find your niche. In turn, you'll attract an audience that is looking for exactly what you're creating.

We chose the name Write of Passage because this shift isn't a linear one. It's not a slight improvement on your writing abilities nor a single step up in your career. It's a complete before-and-after transformation of the trajectory of your career and your life. Instead of watching the game from the sidelines, you'll play the game. Instead of choosing from a bland menu of options that life offers you, you'll author your own path forward, so you can get what you want out of life.
– David Perell
Course Schedule
A 5-week program with 11 live sessions
Live sessions on Mondays and Wednesdays from 8–9:30pm EST
August 14 – September 18, 2019
Kickoff: Wednesday, Aug. 14
8–9:30pm EST
Session 2: Monday, Aug. 19
8–9:30pm EST
Session 3: Wednesday, Aug. 21
8–9:30pm EST
Session 4: Monday, Aug. 26
8–9:30pm EST
Session 5: Wednesday, Aug. 28
8–9:30pm EST
Session 6: Monday, Sept. 2
8–9:30pm EST
Session 7: Wednesday, Sept. 4
8–9:30pm EST
Session 8: Monday, Sept. 9
8–9:30pm EST
Session 9: Wednesday, Sept. 11
8–9:30pm EST
Session 10: Monday, Sept. 16
8–9:30pm EST
Session 11: Wednesday, Sept. 18
8–9:30pm EST
This course is closed for enrollment.